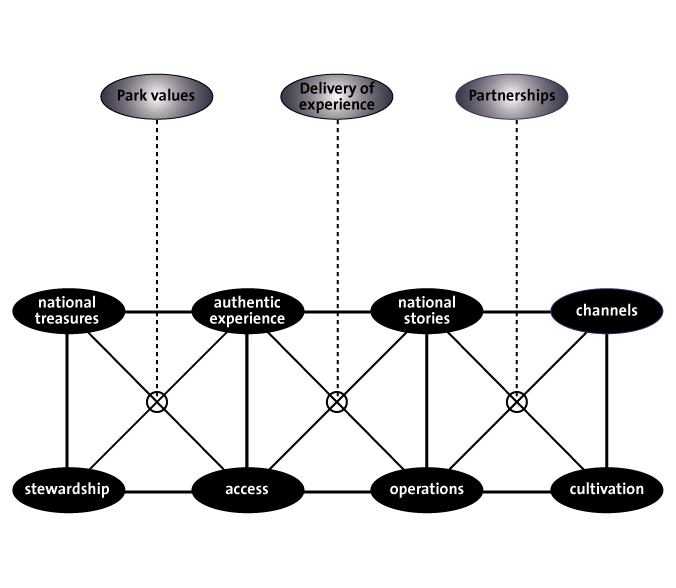 national parks strategic design plan

A set of briefs addressing strategy and product/services concepts critical to reversing the budgetary and operational challenges of the national parks system of the United States. Funded by the National Parks Foundation (NPF), the project integrated three graduate-level efforts at the Institute of Design (ID):

photo documentary of current conditions in the Parks, particularly as they related to user research
systems innovations studies to conceive of an array of new capabilities needed by the National Park Service (NPS)
strategic design planning to build on the first two efforts and to develop a pragmatic plan for transforming the NPS.
Individual briefs target three independent organizations that have partial responsibility for change and improvement-- the NPS, the NPF and Congress. The framework (left) developed for the plan allows for the orchestration, integration and mutual reinforcement of effort between the three.

Initial ID team: Debbie Cargile, myself, Dinesh Gobuhrdun, Lisa Leckie, Jim Ludwigs, Brian Rink, Ed Stojakovic, Peter Storkerson, and Celeste Tell. Substantial improvements and final brief design: Lisa Leckie, myself, and Michael Tirrell from Doblin.